Potato Pancakes with Apples
Prep 10 mins
Cook 10 mins

These latkes have a lovely flavor, a big hit with the kids.
Directions
Grate potatoes and apples in food processor (work quickly to avoid discoloration).
Squeeze out liquid.
Add egg and flour, salt and pepper to taste.
Mix well.
In large non-stick skillet, heat enough oil to cover bottom of the pan.
Spoon out the batter into pan, being careful not to crowd.
Cook until crisp and brown on one side, then turn and fry on other side.
Keep finished pancakes warm in oven all pancakes are fried.
Drain on paper towels.
Sprinkle with powdered sugar if desired just before serving.
Reviews
Most Helpful
This was easy to make but the taste was bland. I would suggest adding a little sugar to the recipe next time, in addition to the powdered sugar. Otherwise, this is a recipe I will try again.
Since I am in my pre-Channukah cooking mode...I tried these yesterday and my family loved them...I didnt think that they were bland at all...I will be making these for Channukah...If not I think my family will go on strike..Thanks for another great recipe Mirj.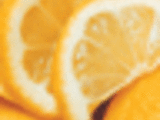 This was my first try at potato pancakes. Sorry, I just didn't really like these..maybe I just don't like latkes? My dad ended up eating them all (he said they were pretty good - our two reviews evened out to 3 stars) I found them to be quite bland. I guess thought the apple to be a little more prevalent. Anyway I am always ready to try new things so thanks for the recipe! I'm sure it is just me and others will love them!! :)