Potato Leek Soup With Cabbage
This soup is a delicious but healthy comfort food for a cold winter day! Fairly simple to prepare, it is great for a weeknight dinner, or to keep in the fridge for lunch. I haven't tried freezing it, but it keeps several days in the fridge. It does thicken up, especially as it chills, so for a thinner soup, increase the broth by another cup or so.
Directions
In a large pot, melt the butter on low heat.
Add in your chopped onion and simmer until they start to turn translucent.
Add in your leeks and garlic, stir, and cover.
Simmer for 5-8 minutes or until the leeks are softened.
Add the cabbage, stir, and let simmer covered another 5-8 minutes until soft.
Add your potatoes, broth, thyme, and bay leaf. Bring to a boil.
Turn the heat down and simmer covered until potatoes are cooked (15-20 minutes depending on the size of your potatoes).
Add salt and pepper as desired.
Reviews
Most Helpful
My leeks were HUGE, so I only used two, but this worked out fine with the rest of the ingredients. I adore potato and leek soup and the addition of cabbage made a nice change. This was hearty and comforting.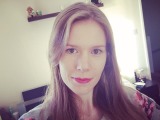 This was an ok soup. I added some artisan sausage to kick it up a bit. For anyone making this, just as a note as the recipe doesn't say it, you should be stripping the thyme leaves (probably obvious to some, not to rookies) and add the parsley at the same time (no mention of when to add that on the recipe). I added extra garlic and potatoes. The directions call for 4 cups of broth, but I found that to be too little. I had 3 average size leeks, and maybe the cabbage heads are bigger here in Arkansas :) Just add enough to make it a soup and not a sludge. Not a bad choice for a cold winter night.
Great! I must admit this was a last minute decision so I had to use what I had on hand. I didn't have leeks, so I increased the amount of chopped onion to 1-1/2. I also didn't have a fresh head of cabbage, so I used a half bag of cole slaw I had left over in the fridge. (The shredded carrots added a nice bit of color to the soup!) At the end I used a hand-held stick blender to smooth up about half of it. The flavor was very nice. Not bland or overpowering: just right! An easy, and delicious recipe.