Bergy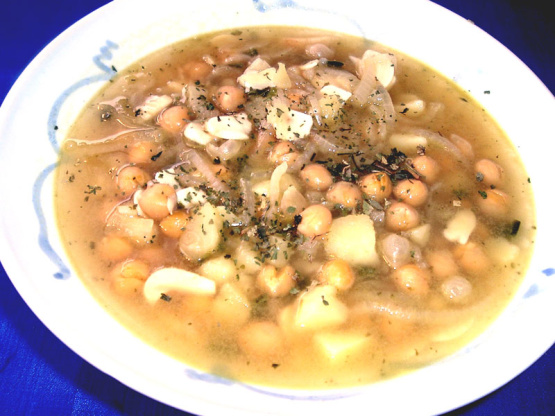 Any vegetable or meat can be added to this versatile soup.

This was excellent the way it was written, and with small changes. The first time I made it, I ate almost the entire pot. The second time I made it (which was the next day), my husband ate almost the entire pot. really wonderful addition to our group of staple recipes.
Heat the oil in a medium-sized pot, and saute onion and garlic for 3 minutes.
Add the cumin, stir well, then add the potatoes and green chilies.
Cook over medium heat, stirring occasionally, another 5 minutes.
Add the vegetable broth and hominy.
Simmer the soup, covered, over low heat for 45 minutes.
Stir in the cilantro and serve hot.