Potato Gratin With Peppers, Onions and Tomatoes
Prep 15 mins
Cook 1 hr 30 mins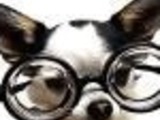 A Lydie Marshall gratin worth making just for the smell while it's cooking--but it sure does taste good. This can also be made in individual gratin dishes--just adjust the baking time for the smaller quantities.
Directions
Preheat oven to 325 degrees. Dribble 1 tablespoon of olive oil into a 2-quart rectangular or 14-inch-by-8-inch-by 2-inch oval baking dish and scatter 1/4 of the minced garlic over the bottom of the pan.
Arrange the vegetables in layers, starting with the potatoes and peppers and finishing with the tomatoes and onion.
Sprinkle salt, freshly ground pepper, and oregano and about 1/4 of the garlic between each layer.
Drizzle the remaining olive oil over the surface and bake for 1 1/2 hours or until fork-tender.
Note: The easiest way to slice the potatoes is with a mandoline. Remember that the thicker the potato slices, the longer it will take to bake.
Note2: As I have wonderful dried oregano from Greece, I use that as it is better than what I can get fresh.
Reviews
Most Helpful
Comfort healthy food. I used half a red and half a yellow bell peppers. Followed the rest of the recipe. I mixed everything but the tomatoes together spreading the herbs, oil and garlic throughout, then placed in a pyrex casserole pan placing tomatoes in the middle and then on top. I didn't use salt and did miss it. Some grated Parm would be nice on this.

Yum! I made a half batch for 2 adults & a toddler and it was just the right amount. At first I thought there would be multiple layers but then realised it was a single layer of potato, then peppers, etc. Cooked to perfection after about 40 mins at fan-forced 325deg (although I put the lid on for the last 20 mins to stop the onions burning). A couple of minor changes: I used regular brown onion and dried oregano, and left out the yellow pepper altogether. Oh, and just regular washed spuds (what was left in my potato box). Will certainly make again. Thanks Chef Kate!
This recipe is fabulous. I made a 2 serving size and had enough for 4. Followed the recipe by the book and it turned out perfectly. I think it might require more time in a larger amount as there was still firmness in the potatoes at 90 mins in the oven. Cooked but firm. I love the flavors, I did use only 1 tbsp of oil over the top and sprayed my cake pan with Pam before putting in the veggies. This one is a keeper and is in my cookbook!