Prep 25 mins
Cook 1 hr 25 mins
My husband volunteered me to bring potato salad to his family for a cookout, so I looked for a unique recipe--not your run-of-the-mill potato salad. I found this recipe from Paula Deen and we all loved it!
Directions
Boil potatoes with skins on for 15 to 20 minutes, or until tender.
Drain. Pour salad dressing of over warm potatoes. Chill for about 2 hours.
Mix remaining ingredients and fold into potato mixture. Chill until ready to serve.
Reviews
Most Helpful
This turned out really good. I cut the mayo down to about 3/4 c because of other reviewers saying it made a lot of dressing. I followed the recipe exactly other than that. I thought it was just a bit bland when it was finished, so I added a couple tablespoons of pickle juice and a few chopped baby dills. Thanks, this was a great recipe!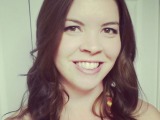 I absolutely loved this! After I made this, I shared it with all my family. They loved it too!!! Good Work =]
This was the best potato salad I ever made! I did make a few modifications though. I used 3/4 cup of dressing and chilled overnight. Instead of sliced green onions I used a microplaner and grated sweet onion. I used 8 eggs (I love eggs in my potato salad) and added 1-1/2 TBSP of yellow mustard.