Prep 15 mins
Cook 45 mins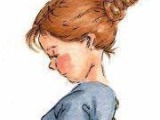 Tasty quiche recipe, and a bit different than your usual one. You can jazz it up with some herbs if you like. Easy and tasty, without all the hassle of rolling out a pastry crust.
Crust

3 cups finely shredded potatoes
3 tablespoons oil

Filling

1 onion, grated
1 cup grated cheese (cheddar or gruyere)
1 cup slivered ham
2 eggs
1⁄2 cup milk
salt and pepper
Directions
Mix oil and potatoes.
Press into a buttered 9 inch pie plate.
Bake in a 425*F oven for 15 minutes.
Spread onion in crust, then sprinkle on cheese.
Top with ham slivers.
Beat together egg, milk and seasonings.
Pour over ham.
Bake at 350*F for 30 minutes, or until a knife inserted near the centre comes out clean.
Serves 4.
P.S. After you have grated the potatoes, squeeze as much water as you can out of them with your hands. This makes a drier mixture and you won't have a soggy crust.
Most Helpful
Yum! I baked mine on the bottom rack and the potatoes were perfect. I love potatoes and eggs together. Thank you for posting!
I don't know. Maybe I thought the potato crust would be crunchy. The filling had a good flavor, but with the potatoes, it needs alot of salt. I use a salt sub. Will work with this again and see what happens. Oh, I used three eggs because they were very small.