This was on Paula's Home cooking. I just love these. Left over mashed potatoes are the best, but you can make fresh mashed potatoes to make this.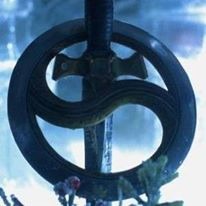 What an excellent recipe for using up leftover mashed potatoes! My family really enjoyed these. I especially liked the crispy coating on the outside.
Add milk, salt, pepper, chopped onion, beaten egg yolks and flour to mashed potatoes.
Chill and then shape using an ice cream scoop.
Dip in the beaten egg, then roll through bread crumbs.
Fry each croquette in shallow oil until brown on all sides.
Cook's Note: Cook in small batches, giving each croquette at least 2 inches of space around it to not overcrowd the pan. This prevents the croquettes from crumbling while frying.