Prep 10 mins
Cook 10 mins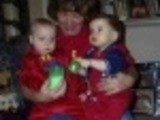 This is another VERY QUICK and EASY, yet VERY TASTY soup. This recipe was handed down to me by my mother (who would usually rather eat out than cook). My family loves this with a salad and bread. It is comforting on a cold winter day.
Directions
Melt butter in large sauce pan.
Sauté carrots and onion until soft, not brown.
Stir in potatoes, broth, salt and pepper.
Bring to a boil, simmer 10 minutes or until potatoes are tender.
Stir in cream and heat through.
Thicken with flour water.
Reviews
Most Helpful
My husband loved this chowder! I used the southern style hashbrowns with onions and peppers included in the package. I also had about a cup of heavy cream to use up, then used the other cup as half-and-half. I did feel that the soup needed to be thickened up just a bit, so was glad that the instructions stated to thicken with flour water. It turned out perfect. Before serving, I added about 1 cup of cheddar cheese to the chowder and stirred it until it was just melted. (We love cheese!) Then, I added a sprinkle of cheese on top for garnish. Thanks, Trisha W for a tasty meal!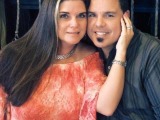 Excellent! I made a few changes to suit our taste. I used milk since I didn't have any half and half and I added cubed ham leftover from christmas dinner yesterday. I doubled the recipe and there is hardly any left! Thanks for sharing! :o)

This has got to be the easiest potato soup I've ever made and the taste is fantastic. I couldn't find southern style hash browns so just used Ore Ida Hash Browns, worked out fine. I would probably get some shredded cheddar and some bacon bits to top the soup with next time. Another great recipe by Trisha that I will use over and over!!