Potato Chip Sugar Cookies
Prep 15 mins
Cook 15 mins

These are addictive!! I made them once when i was at my parents .. an hour later they were all gone :)
Directions
Preheat oven to 350F degrees.
Cream butter and sugar, mix in vanilla and egg yolk.
Add 1/3 the flour, mix well.
Repeat twice.
Add potato chips and walnuts (if using) and mix until well blended.
Drop small amount onto cookie sheet, press down lightly.
Bake for 15 minutes or until done.
Sprinkle with icing sugar while still hot from the oven.
Most Helpful
This was a very good cookie! I enjoyed telling people hat there was a "secret ingredient" in them. lol I followed the recipe as written and the cookies were very tender (delicate). I couldn't help but wonder what they'd be like with a little chocolate drizzled on them (before the powdered sugar went on them). Hmmm, perhaps next time! Thank you for posting this recipe!
This was so much fun to make! I made it with my 11 y/o son and he simply loved it. I was surprised to start with the cup of butter, but all the ingredients were perfect! I made strict to specs. The taste did indeed have a "pop-rocks" texture and almost impossible to identify the potato chips in the end product. Everyone who tried them was astounded when I told them the secret ingredient. LOL The cookies were not overly sweet, and the crunch was just perfect! Thank you for sharing this wonderful treat! ~Buddha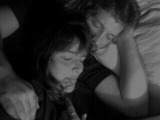 Wonderful and original recipe. My two kids, 8 and 10, loved making the cookies and my husband said they tasted like they had pop-rocks in them. These will become our new Christmas cookies!