Rita1652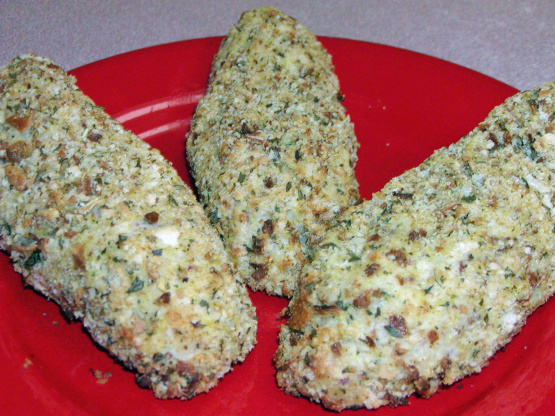 These are a nice treat from regular potatoes, and they look pretty for guests, too!

Very yummy! Easy to make and very tasty, even cold the next day. I made these with Thanksgiving dinner because I wanted to provide something with protein (egg & cheese) for my sister who doesnt eat meat. This did the trick. I left out the cayenne pepper because she doesnt like hot stuff, and added onion powder. Also, I ran out of breadcrumbs and used crushed saltine crackers, and added a cup of cheddar cheese along with the parmesan. Very delicious - thank you!
Boil potatoes til soft; drain, mash with cream and butter and whip til fluffy.
Beat in egg, salt, pepper, cayenne and garlic.
Fold in cheese and parsley.
Wet hands and shape into 4 rolls/logs.
Roll in crumbs. Bake on lightly greased cookie sheet in 400º oven for 15-20 minutes til golden brown.
*To make ahead: Place on baking sheet immediately after rolling in crumbs and before baking. Place in freezer til firm. Keep frozen in ziplock freezer bag. When needed, place frozen logs on lightly greased cookie sheet and bake at 400º for 30 minutes, turning once.