Nimz1466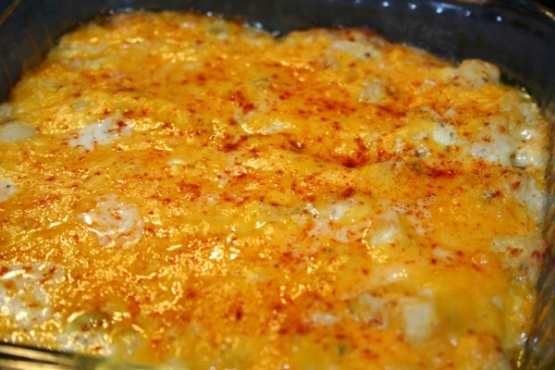 My family loves this tater casserole! I do not recommend using any fat-free sour cream for this

I made this and it was a hit! This is better than the other type of potato casseroles made with frozen hash browns. Between this and your spinach lasagna with sun dried tomato bechamel sauce recipe, I got compliments from one and all and everything was eaten up. No left overs with this recipe. Thanks for sharing it!
Preheat oven to 350 degrees F.
Butter a 13 x 9-inch casserole dish.
Cook potatoes in boiling salted water for 8-10 minutes or until tender, drain, set aside.
In a large bowl, combine the next 10 ingredients, and 1 cup Swiss cheese; mix well.
Fold in the potatoes.
Spoon into greased baking dish.
Bake uncovered for 30-35 minutes, or until bubbly and lightly brown.
Top with cheddar and remaining Swiss; sprinkle with paprika.
Let stand 5 minutes before serving.