lvt96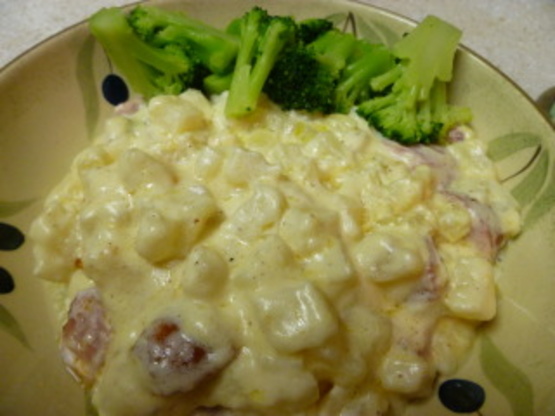 Quick and very good main dish or side dish for any occasion.

Top Review by lvt96
This was really great, comfort food at its best! I added a package of cut up turkey smoked sausages to make it a main dish. I also added most of a package of cream cheese that I had in the fridge, and a little Beer 'n' Brat mustard. It was amazing, will make many times! Thanks for posting!
Make a white sauce with butter, flour and milk.
Slightly thaw potatoes and add to white sauce.
Add onions, sour cream, grated cheese, salt and pepper to taste.
Mix well and heat through.
Pour into buttered 3 quart casserole dish.
Sprinkle crushed corn flakes over potatoes.
Bake one hour at 350 degrees.