Potato Cheese Bread [diabetic Version] [bread Machine]
Annacia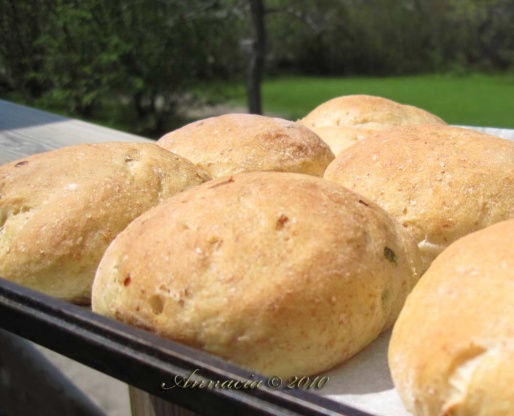 The base recipe for this is Best Au Gratin Potato Bread (Baked in Bread Machine), but my Lady is diabetic, and the sugar was a bit high. I did this so I could see the sugar content for OUR version of it, and thought it was worth sharing because this bread by Marsha D is FANTASTIC!

This is great and I can't believe that I'm the first to try it! With the exception of using 50% unbleached flour and 50% coarse whole wheat this was made by the recipe. I made 8 buns of varying sizes. The bun turned a simple lettuce, cheese and tomato sandwich into something delicious.
Place liquids in bread machine first, then add the salt and 2 cups of bread flour. Carefully pour in potato flakes, sugar substitute, cheddar cheese and onion, then add 1 last cup of bread flour. Make a small hole in top of the flour and add yeast.
Close and set your bread machine for basic bread and a 2-pound loaf. Press "Start.".