Potato Chapathis/Parathas
Prep 30 mins
Cook 10 mins
These are unleavened Indian Breads. When cooked with oil they are called 'parathas' and when without oil, they are referred to as 'chapathis'. Have them with any curry and taste best when eaten hot - straight from the fire and onto your plate!
Directions
Boil potatoes, until cooked.
Peel, mash and add (whilst still hot) to the flour and salt.
Knead into a soft but not sticky dough without adding any water.
Roll out chapathis into 6" diameter rounds and cook on both sides on a griddle, drizzling with a spoonful of oil.
When golden in colour, remove from the griddle and serve immediately.
Most Helpful
A simple recipe that comes together fast- a plus in my book. The subtle flavor of the potato was also very nice. Served them with dal, rice, and a curry of green pepper/chickpeas/potatoes. Thank you, Honeybeee.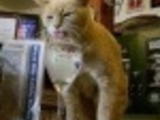 Yum! This was very simple and very yummy. I was so nervous about cooking any sort of Indian food, but I made these and even impressed my Indian friend! I snacked on them as I took them off of the griddle, naughty, but I loved them so much!
very easy to make and very nice to eat. My kids loved them too. i stuffed some with cheese and they were nice too