Parsley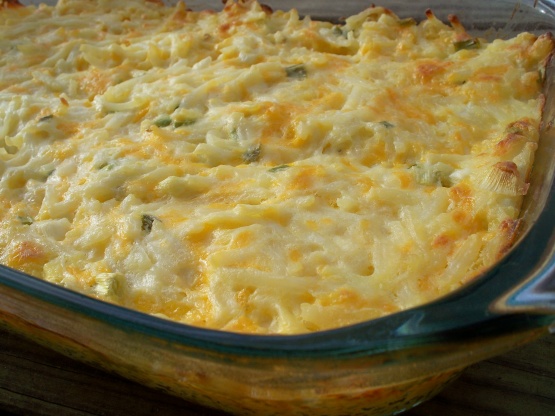 This is a wonderful side dish that my family loves.

Instead of grating the potatoes I cut them up into little toddler size pieces and I omitted the onions and added real bacon cut up and my family especially my kids gobbled this up.
Boil potatoes in jackets until almost done; chill until very cold; peel and shred with a grater Melt butter in double boiler Add cheese, a small amount at a time Mix together the sour cream and milk Add to cheese mixture.
Add onions and stir Add Salt and pepper to taste Add shredded potatoes Put in casserole dish Bake at 350 for 45 minutes, uncovered.