Prep 20 mins
Cook 40 mins
My dad's own recipe - like an rustic version of potato dauphanoise. Best eaten on a winters night. Bacon can be removed to make it vegetarian.
Directions
Pre-heat oven to 200C, grease a large casserole dish.
Peel and slice potatoes using a mandolin into a bowl of water.Layer potatoes on the bottom of the casserole dish until covered and add 1/3 of the cheese and 1/3 of the cream. Sprinkle bacon across the top.
Add a second layer of potato, cheese, cream and bacon.
Repeat until casserole dish is full to the top.
Sprinkle cheese on top and add salt and pepper to taste, sprinkle the paprika across the top.
Cook for 30-45 minutes or until potatoes are cooked through and top is golden brown.
Serve hot.
Reviews
Most Helpful
I have been making a dish very close to this one for many years. This one is very good, but in my experience, some chopped onions (yellow or green) and a few dashes of either Tobasco Sauce or flaked red peppers do it wonders! I brown the onions before using in the recipe, and sometimes do the whole thing in the skillet, covering near the end to steam.
This was good. It needs spices or something, as we felt it was a bit bland. Perhaps some garlic and onion powder next time. Also, I made half the recipe (using Yukon Gold potatoes) and got 6 large servings. Great recipe that's easy to put together, it just needs some tweeking. Thanks for sharing it. :)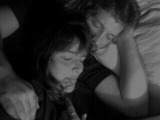 Oh yum. This is an absolutely delicious, hearty casserole--a meal in itself with a salad. I used applewood-smoked bacon.