karen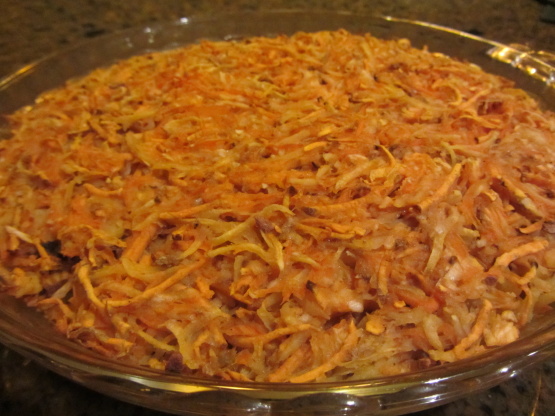 they tell me no holiday would be complete without this dish

Another great kugel recipe from chia! My daughter declared this the best savory kugel she has tasted yet and wants me to make it again tomorrow. I enjoyed the addition of carrots in this version. I halved the recipe and used cracker meal in place of matzo meal (didn't have any) and it came out great. Thanks for sharing!
grate vegetables, place in large bowl.
preheat oven to 400.
beat eggs in small bowl, add with remaining ingredients.
grease a 13x9 baking dish, add ingredients.
bake aprox 1 hour until top is brown.