Prep 30 mins
Cook 30 mins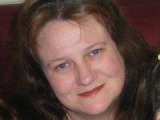 I got this from a fruit and veg stand at my local supermarket. My 2 year old son refused to eat any vegies. So when he ate 3 cups of this at the taste testing stand, we were truly amazed. We tried it and it was delious.
Directions
Chop vegies as roughly as you like.
Saute with a tablespoon of butter.
Add enough water to cover, add stock cubes.
Cook until tender.
Blend and mash the vegies (with fluid still in pot).
Add the cream to taste (put more in if you prefer it creamier).
Serve with salt and pepper to taste.
Reviews
Most Helpful
hey my whole family loved this one, including a teenager who doesn't normally like vegetables, and doesn't eat soup in general, prefering to eat maccas or KFC. Give it a try, oh and i tried it with vegie stock, the kind u get in a big tetra pack, as i thought my partners vegitarian daughter might have been having some. It was very nice.
Tried today, had some potatoes & zuchinni to use up...didnt have cream so I used my fat free milk and a handful of white cheddar cheese that I had leftover, and some grated parm at the end to try to thicken it up. Also some parsley...came out super yummy, simple, and had a nice flavor!