Potato and Sausage Hotpot
Prep 15 mins
Cook 25 mins

This is good, stodgy, winter comfort food.
Directions
Heat the oil in a large frying pan with a lid and fry the onion and sausages until starting to brown.
Add the potato slices and cook, stirring occasionally, until golden.
Season with salt and pepper.
Add the mustard, if using, to the stock, then pour into the pan.
Cover with a tight-fitting lid and cook for 10 minutes until the potatoes are tender.
Preheat the grill to medium.
Scatter the cheese over the top of the potatoes and put the pan under the grill for 5 minutes until the cheese is bubbling and golden.
Serve with steamed vegetables.
Most Helpful
I had been searching for an easy sausage hotpot recipe and I came across this one. It's brilliant, simple and easy to make and also quite delicious! Thank you
This was delicious. My husband and I really enjoyed this. It was very easy to put togethre and had lots of flavour. I really didn't think you needed to add any more salt, the salt from the sausages and broth added enough. This is total comfort food and I highly recommend it! Thanks SG! I will make this again!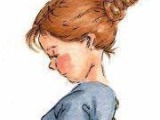 needs just a dash more salt to bring out more flavor