Parsley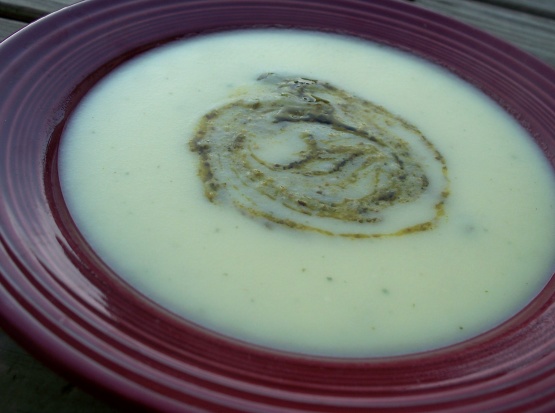 This is SO easy and tastes SO good. Impressive enough to serve company. If I remember correctly I got this in a Pillsbury cookbooklet.
In a large saucepan over medium heat, combine butter, spices and broth.
Bring to a boil.
Stir in milk and potato flakes.
Return to boiling.
Reduce heat and simmer 5 minutes, stirring constantly.
Spoon soup into bowls and top with a scant tablespoon of pesto.
Swirl.
Serve immediately.