Bergy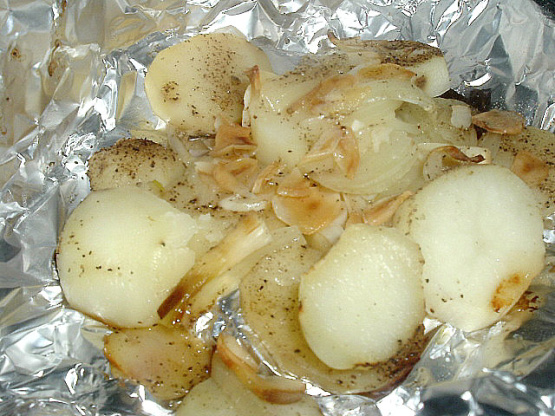 My Husband introduced me to potatoes cooked this way, and they are so good.

Great recipe! next time I'll try with rosemary--it should be heavenly.
Dont bother to peel the potatoes, just slice into 1/4 inch slices. mix the potatoes, onions and garlic cloves together and place in the middle of a large piece of foil. Dot with the butter and season well. Wrap up the foil securely and either place in a 300 degree oven for 1 1/2 hours or cook on a b'cue grill ( low heat).