Potato and Leek Soup (Creamy but No Cream!)
Prep 10 mins
Cook 30 mins

from a recipe exchange. very cheap, healthy and easy.
Make and share this Potato and Leek Soup (Creamy but No Cream!) recipe from Food.com.
Directions
Saute leeks and onion in olive oil for 10 min on med/low heat until soft and fragrant.
In a large pot, boil broth. Add sautéed leeks and onion, garlic, potato cubes and spices. Cover and simmer for 20-30 min, until potatoes are very soft and fall apart when forked.
Puree the soup with a blender or immersion blender. Make sure not to fill the blender more than 1/2 way so soup doesn't go flying (blend portions at a time). Pour soup back in pot and reheat. Season to taste with salt and pepper.
Reviews
Most Helpful
Oh so good! I love that this soup is so creamy, yet doesn't use any cream. It is flavorful, creamy and filling. It's also pretty easy to prepare. A winner all the way around. I added salt and a bit of pepper to the soup at the end of cooking. Thank you!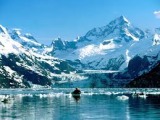 We're huge fans of potato leek soup so it would be hard to go wrong. I think using more leeks in place of 'regular' onions would be better. We prefer ours chunky so I didn't puree. I wondered about adding the chili powder but it was delicious! Made for Culinary Quest 2014/CCQ.
Very yummy, I think I must have used more of the dark green leek leaves than necessary b/c it's a creamy green color, but who cares! Made for Culinary Quest 2014