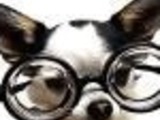 Adapted from "Everybody Eats Well In Belgium" by Ruth van Waerebeek, this pancake can be lunch or brunch or a wonderful appetizer.
Directions
Grate potatoes into mixing bowl and cover with water.
Melt 1 tablespoon butter in medium skillet. Add leeks and cook stirring until softened but not browned, 5 to 7 minutes.
Season with salt and pepper and set aside. Drain potatoes and dry them well in kitchen towel.
In skillet, heat 1 1/2 tablespoons of olive oil and 1 tablespoon butter.
When the butter/oil is hot, spread half the potates in the pan and press down with a wooden spoon.
Sprinkle with salt, pepper, nutmeg and half the thyme.
Over potato layer, spread leeks in a thin layer and sprinkle with flour.
Cover that with the rest of the potato mixture and press down.
Sprinkle with salt, pepper, nutmeg and remaining thyme.
Cook for 8-10 minutes on one side, then carefully slide pancake out onto plate. Invert plate and put uncooked side down in skillet.
Saute for another 8-10 minutes or until very crusty.
Serve with sour cream or creme fraiche and garnish with thyme sprigs.
Most Helpful
what an outstanding dish... i made it for supper as part of zwt, and ate it all. I put nutmeg in half and half without to see the difference, prefered the part with the nutmeg. Directions were sensational, first time that i have had a large potatoe pancake that didn't stick, fall etc.

Made these great 'pancakes' & served them with some chicken strips for a great meal! Especially liked the nutmeg & thyme combo, & I consider this to be a REAL KEEPER! Thanks for sharing! [Made & reviewed while in Germany on Zaar's World Tour 4]
This was excellent (except for hand grating the potatoes). The potatoes were crisp and very flavorful. I also wish to comment on the terrfic instructions. You made your recipe easy to follow & I feel I learned something new. Thank you Kate!