Parsley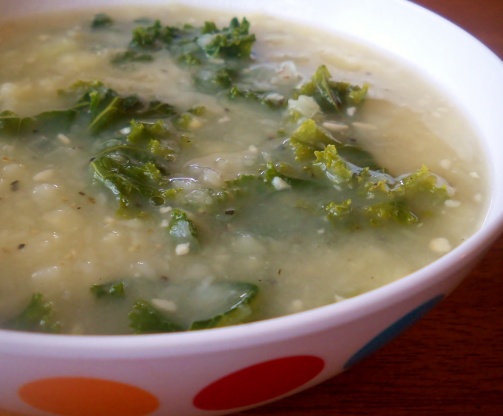 A mashed-potato type of soup. Very comforting.

Mmm - tasty. I added 1/8 t. cayenne instead of black pepper and I added 1/2 t. of salt. Once those were added, it was great - thanks! (though that much cayenne made it too spicy for my youngest two)
In a large pan, cook onion in oil until tender.
Mix in garlic, potatoes, and water; bring to a boil, boil 4 minutes; reduce heat and cook 20 minutes or so or until potatoes are tender.
Mash potatoes into the liquid; mix in the kale and pepper; simmer 15 minutes more or so, till kale is done, then serve.