Potato and Bacon Frittata
Prep 15 mins
Cook 25 mins
My Australian husband introduced me to this recipe. It is good for breakfast or for brunch.
Directions
Heat half the olive oil in a non-stick frying pan.
Cook onion, bacon and garlic, stirring, until onion is soft.
Add potato and cook, stirring for about 10 minutes or until tender.
Transfer the potato mixture to a medium bowl, clean the frying pan.
Coat the inside of the pan with the remaining oil and return the potato mixture to the pan.
In a medium bowl, whisk the eggs and water with salt and pepper until well mixed; pour over potato mixture.
Cook the frittata over low heat, covered loosely with foil, for about 8 minutes or until the base is browned lightly.
Place frittata under a hot grill (broiler) until set and top is browned.
Half a cup of grated cheese can be added to the egg mixture or sprinkled on top before grilling, if desired.
Not suitable to freeze nor microwave.
Most Helpful
A wonderful Frittata!!! I made this for breakfast and received rave reviews. The only thing I did different was pre-cook the potatoes the night before in order to save a bit of time. What a quick and easy breakfast or brunch!! Thank you Babyoil for sharing this great recipe and be sure to thank you husband also. I recommend this dish to everyone! :-)
This was really tasty and filling. I would say it would easily serve more than four, probably more like six so next time I'll reduce it. I used potatoes that I had cooked earlier in the day and carmelized onions and pre-cooked bacon that I keep on hand in the freezer. This makes for very fast throw-togther meals like this one. Served with a garden salad on the side and enjoyed a nice dinner. Thanks for sharing your husband's recipe! We'll be doing this one again.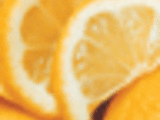 This was so delicious! Made for breakfast this morning. It took quite a long time to cook the potatoes, so next time, might cook them ahead. But they did have a good taste. Really good recipe; will make again!