Potaje De Garbanzos (Chickpea Stew - Spain)
MsPia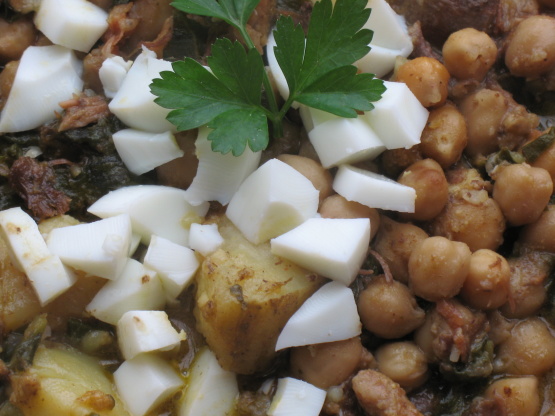 A stew from the Southeastern Coastal Region of Spain. From Penelope Casa's "Delicioso!" The garbanzos require soaking overnight so plan accordingly.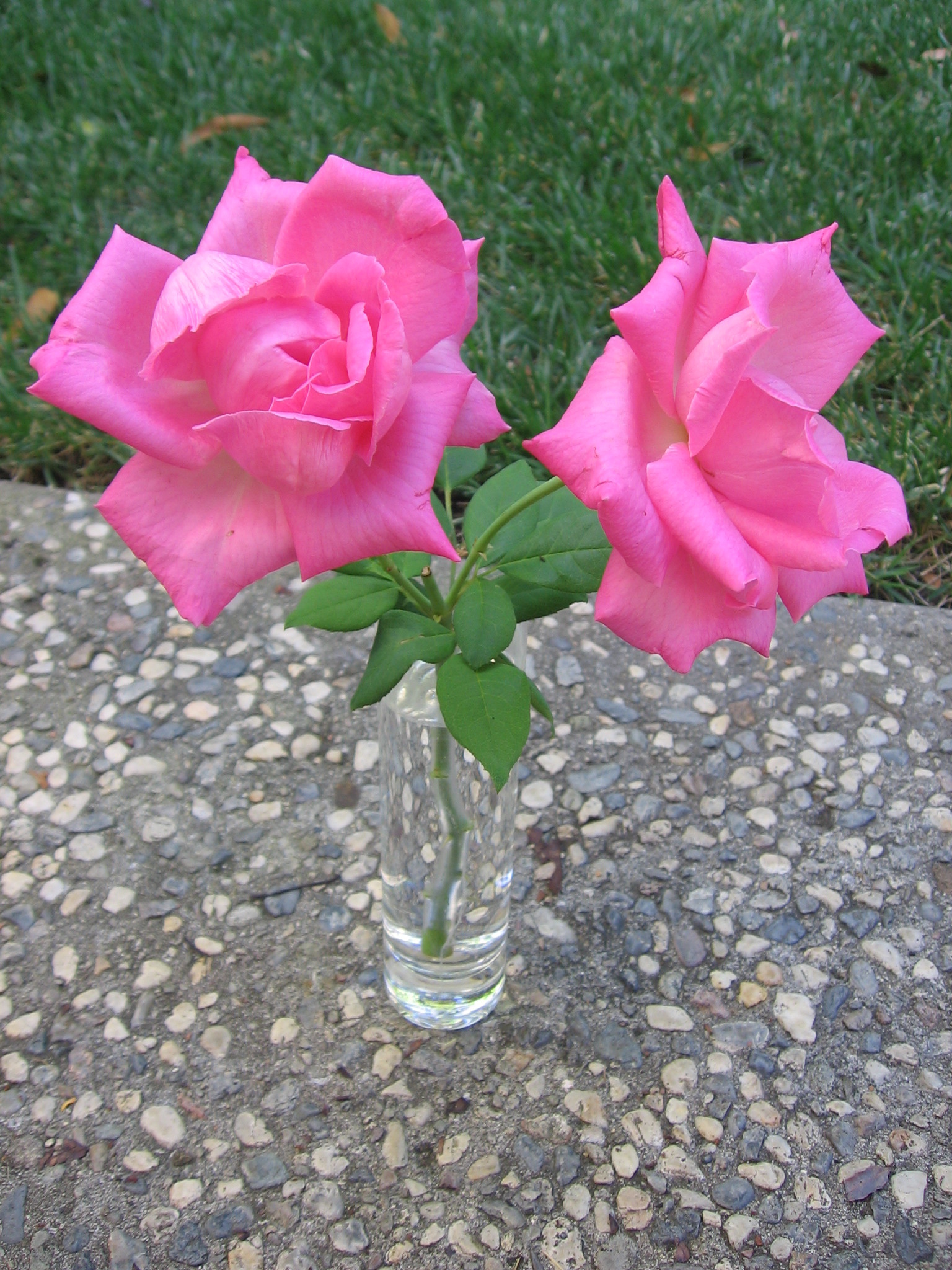 Top Review by Maito
This has all the right ingredients, I think it is just a matter of spicing it to your liking. We added tabasco and lemon at the table and doubled the paprika (I used smoked). I also tried to make it easier and more suited to our tastes, so skipped the egg and used canned garbanzos (with crisped bacon - but less - to top it). The Spanish flavor definitely shines through, which is really nice. I thought the serving size was appropriate; we ate this as a meal.
Soak the chickpeas overnight in a large pot of cold water to cover; drain.
In the large pot combine chickpeas, 4 cups water, garlic, bay leaves, slab bacon, and bone; bring to a boil, cover and simmer about 1 1/2 hours.
Meanwhile, in a medium skillet, heat the oil and saute the bread slices until golden on both sides.
Remove and reserve the bread.
Add the ham and onion to the skillet; saute until the onion has wilted.
Stir in the paprika, and remove the pan from the heat.
Add the onion mixture to the chickpeas.
Add the greens, potatoes, and salt to taste to the chickpeas and continue cooking 30 minutes or more, or until the chickpeas and potatoes are tender.
Remove the ham or beef bone.
In a mortar or food processor, combine the sauteed bread, almonds, 2 Tablespoons of the chickpeas from the pot, and the yolks of the hard-boiled eggs; mash to a paste.
Stir the paste into the stew, cover and let sit 10 minutes before serving.
Chop the hard-boiled egg whites.
Divide into soup bowls and garnish with chopped hard-boiled egg whites.