Pot Roast with Mushroom Sauce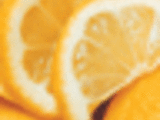 Take 15 minutes in the morning to brown the roast then add it and veggies to the crockpot, then have a wonderful meal waiting for you when you get home.
Directions
Trim fat from Roast.
Lightly coat an unheated large skillet with non stick cooking spray.
Heat over medium heat.
Add meat to skillet and brown on all sides.
Place potatoes and carrots in 3 1/2 to 4 quart crockpot.
Place browned meat on top of vegetables.
In a small bowl stir together soup and tarragon or basil; pour over meat in crockpot.
Cover and cook on low heat setting for 10-12 hours or on high heat setting for 5-6 hours.
To serve, transfer meat and vegetables to a serving platter.
Stir sauce; spoon over meat and vegetables.
Reviews
Most Helpful
We thought this was OK. We thought it could have used a lot more seasoning. This was very quick to put in the crockpot before going out the door in the morning.

Very easy and very tasty. I added some salt and pepper to the roast after browning. Enjoyed by all. Thank you.
I have made this 2x now, on the stovetop. Had to use regular cream of mushroom soup, just adde some onion and garlic powder. And as always some ketchup for tenderizing. Very good and super easy!