Juju Bee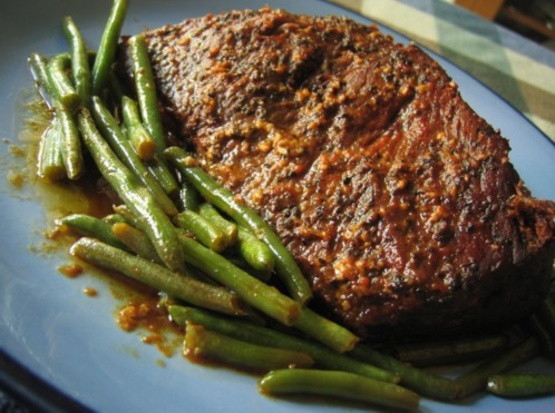 This recipe came from our church cookbook. It is a family favorite in our house and so easy to prepare! The gravy is great with mashed potatoes.

As another review said, the vinegar scared me a little...but the result was fabulous! We doubled the recipe so we could have lots of left overs. I served it with hot bisuits, garlic smashed red potatoes and honey carrots - the entire family loved it! The only change I made was to use fresh rosemary. With the left overs, I made french dip sandwiches - my DH said they were the best french dip sandwiches he'd ever tasted - better than any restaurant! I stuffed toasted ciabatta (how do you spell that - pronounced like chi-botta) hoagie rolls with warmed up left over roast and melted swiss cheese - served with au jus - delish! Thanks for an absolutely wonderful couple of meals Mia! It's a keeper!
Place roast in crock pot. Mix vinegar, oil, ketchup, soy sauce, rosemary, garlic powder and dry mustard. Pour over roast. Cook 6-8 hours, depending on the size of your crockpot.