Possum's No-Cook BBQ Sauce
Nimz1466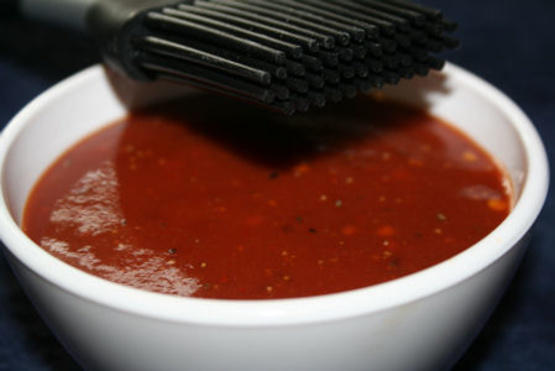 Sweet and tangy, great on ribs, steaks, chicken, you name it! The only time it takes to make this is the time to find the ingredients and mix them into a bowl. This recipe was in its original form one of Emeril's barbecue sauces as seen on his TV show. It's since been tweaked, perhaps not to perfection, but to my & my family's taste.

I subbed dark corn syrup for the brown sugar, diced garlic for the powder, spicy brown for the dijon, and skipped the red pepper altogether. It was very tangy but completely delicious. I usually buy my BBQ sauce but you could talk me into preparing this and keeping it in the fridge instead.
Add all ingredients into a large bowl.
Whisk well to be sure the brown sugar dissolves.
Transfer BBQ sauce to a container better suited for serving.
Enjoy!