Portuguese Vinegar Marinade or Sauce (Molho Escabeche) for Fish
2Bleu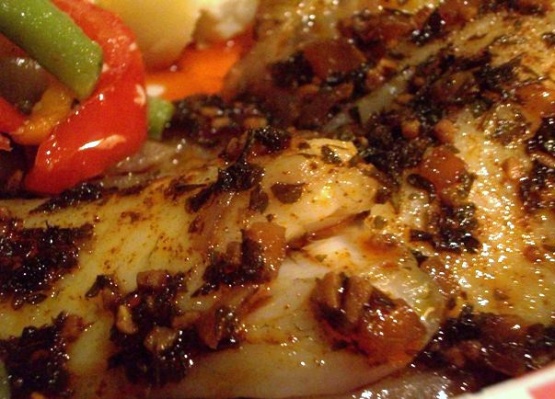 Entered for safe-keeping, as Portuguese cooking fascinates me, and this recipe promises some exciting left-overs. This can be used to marinate fish that has been fried or grilled: refrigerate for 2-3 days in the sauce, then serve. From Ana Patuleia Ortins' "Portuguese Homestyle Cooking." Of course, you can also pour over freshly cooked fish or serve it on the side. Edited 7/06/12 to add smoked paprika as an option.
In a skillet, heat the oil over medium-high heat and fry the onion until translucent. Reduce the heat, add the garlic, and cook until it becomes aromatic, about 2 minutes.
Add the bay leaf, parsley, and paprika.
Heat through and remove from the heat.
Add the vinegar, salt, and pepper. Mix well and pour over cooked fish or serve on the side.