elydie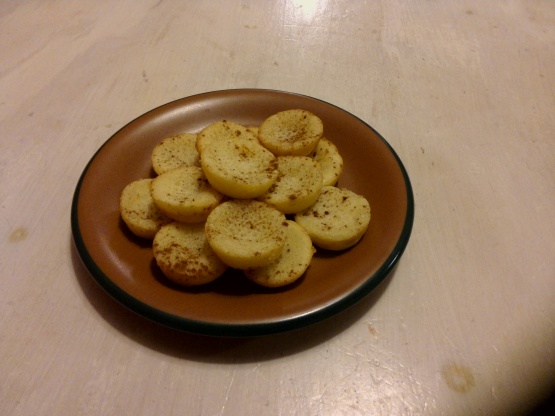 A traditional Portuguese dessert - the recipe is right from my mom's kitchen. These are soooo yummy!! Hope you enjoy them!

I'm sorry to say I really did not like the finishing product on this one...maybe I didn't make them right because they sunk in the middle and were so sweet and oily.
Mix the eggs well.
Add sugar and mix.
Add cooled butter and mix.
Add milk and flour, mix well.
Spray a muffin tin with Pam cooking spray.
Fill muffin tins 3/4 full with mixture.
Place in a 325 oven for approximately 3/4 of an hour.
If you want, you can sprinkle some with cinnamon when they come hot out of the oven.