Portuguese Piri Piri Chicken Livers
Bergy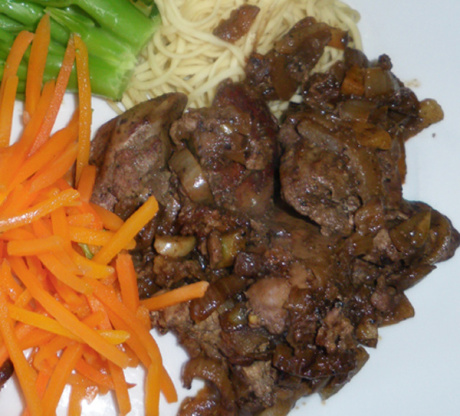 If you can get hold of piri piri seicana chillies replace the birds-eye chillies. We add 5-10 ml chillies but I suggest that you adjust to your taste.
Saute the chopped onion and crushed garlic in olive oil in a large pan.
Add all ingredients except the wine & chicken livers.
Add Chicken livers and fry over medium heat until browned.
Add the white wine and simmer on gentle heat until done.
Serve with rice or bread.