Portuguese Healthy Breakfast
katew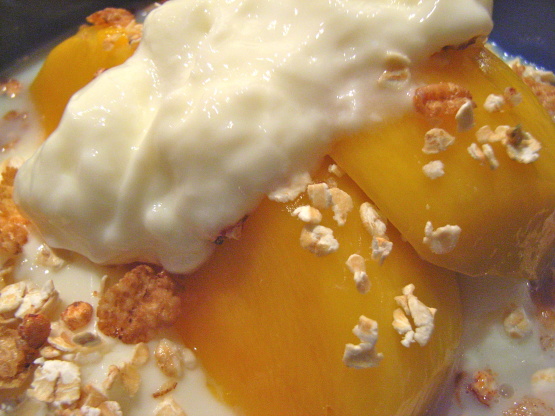 A light and healthy breakfast of yogurt and fruit from a Portuguese recipe blog: paracozinhar.blogspot.com

I need to start eating breakfast more often and this was a great choice to make. I used organic muesli, strawberry and kiwi, with sunflower seeds. Creamy and crunchy with the freshness from the fruit made for a wonderful morning meal. Made and reviewed for ZWT 8 - 2012 The Fearless Red Dragons.
Peel fruit and cut it into pieces. In a bowl place the fruit, yogurt, and cereals. Sprinkle with seeds and drizzle with honey.
Mix everything and enjoy.