Portuguese Chicken Burger

A chicken burger flavored with chilie's, ginger and topped with provolone cheese. This is a popular dish, and originated at Bondi Beach, Australia. I'm posting this for the Zaar Tour #5.
Directions
Thinly filet the chicken breasts.
In a metal mixing bowl, combine chilies,lemon juice ginger,oil,paprika,garlicsugar and chili flakes, stir quickly.
Spoon half of the sauce into a separate bowl and set aside for later.
Add the chicken breasts to the remaining chili sauce, refrigerate for 1 hours.
Lightly dredge breasts in flour/salt mixture one by one.
Pan fry chicken for several minutes on each side.
Dress buns with mayonnaie, lettuce,chicken, provolone cheese and spoon some of the remaining chili sauce on top.
Reviews
Most Helpful
i think you were trying to do francesinha, which is a sandwich with all kinds of meat inside (grilled beef, ham, sausage) and cheese, and then covered with cheese and a spicy tomatoe and whisky and beer sauce. This is made in the north of Portugal. I have never seen chicken burgers served like this and they are not that popular anyway. The francesinha, as the name says (little french) comes initially from the croque monsieur, a french well-known sandwich. See on wikipedia about francesinha. Anyway, this should be a nice dish:)
Originally rated on 5/15/09 - This recipe made it into my book#266453. FANTASTIC. Wow, this recipe really worked for us. I'm already wanting to make them again. I sliced the chicken breasts in half lengthwise and marinated them for about an hour. I used Spanish paprika. The only thing I omitted was the provolone cheese. The chicken burger is perfectly spicy and contrasts beautifully with the mayo, which helps to cool it down. I didn't add extra chili sauce to the top, because I thought it was already perfect. For those who like more spice, pile on that chili sauce! I loved how the outside of the chicken got a bit crispy. This is such an easy recipe to prepare and it packs great flavor! Try it!! ~Made for ZWT 5~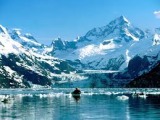 This was really good, however the sauce was really thin and difficult to taste. I think I'll marinate the meat for longer next time and see if it gives more flavor. I used smoked Spanish paprika. Made for my teammate on ZWT5: The Epicurean Queens.