Portokalopita - Greek - Sweet Orange Pie
Jostlori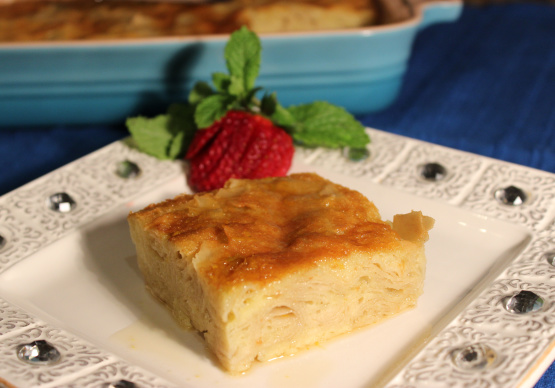 This recipe has been posted for play in ZWT9 - Greece. This recipe is from website: Realgreekrecipes.blogspot.ca. A delicious, refreshing pie for the hot summer months! It can be served warm, or cold with ice cream. Please Note: Time is not included for filo pastry to dry out.

This was good - a bit different, but good! I will definitely make this again, and will reduce the olive oil and try to find a lighter tasting olive oil, as the flavor was pretty pronounced. And I can't blame the recipe, but with the humidity here the phyllo didn't dry up the way I would have liked, so the texture was probably affected. The orange syrup was wonderful, though - so don't skimp on the sauce! This bakes up beautifully, and is really easy to make. If you're thinking about this too hard - don't! Go ahead and make it - you'll be pleasantly surprised! Thanks for posting, BK! Made for the Gourmet Goddesses, ZWT9.
Leave the sheets of filo pastry out, separated and uncovered, to dry for a few hours.
Crumble the sheets of filo.
Put the olive oil and eggs in a mixing bowl and whisk well with a metal whisker.
Add the yoghurt, sugar and baking powder and continue whisking until you have a smooth cream.
Add the crumbled filo pastry and mix in well with your hands.
Put in an oven dish and bake in a preheated oven at 180 degrees Celsius for 20 minutes until it turns a golden colour.
In the meantime, prepare the syrup – boil the syrup ingredients in a pan for 5 minutes.
After the pie is cold, cut into portions and spread the warm syrup on top.
Eat and Enjoy!