Zurie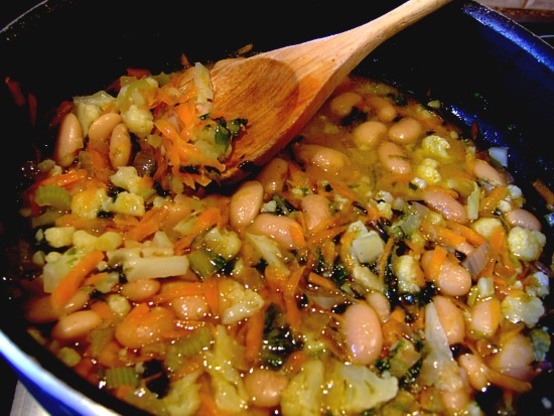 A lovely sauce for ham from the United States Regional Cookbook, Culinary Institute of Chicago, 1947. Nowadays, a quick pulse of the food proccessor would handle all of the shredding/mincing of the vegetables. If you make this sauce for a meat other than ham, you might need to adjust you seasonings upward.

Top Review by Zurie
This sauce seemed exactly what I was looking for tonight: we're having white fish fillets, not ham, though. Molly, I preferred cutting the veggies by hand, which was a soothing task! The processor would have minced them too finely. However, the sauce needs tweaking. I added a seasoning salt and some Tabasco for a lift. It's pretty bland as it stands now. But I made some noodles, and I think the fish, noodles and sauce (and a side salad) will actually taste quite nice. (It's in the warming oven and will be eaten shortly). I'd suggest you consider adding salt, black pepper or pepper sauce to the recipe, and maybe chopped parsley. Thank you, it is something different and I loved the idea of all the veggies used in a sauce!
1⁄2 cup carrot, peeled and shredded
1⁄4 cup onion, peeled and cut into fine shreds
1⁄2 garlic clove, minced
1⁄4 cup celery, cut into fine shreds
1⁄2 cup cauliflower, cut into fine shreds

2

leaves lettuce, shredded (best with a good leaf lettuce)
1⁄4 cup butter, no substitutions
1⁄2 cup cooked dried lima beans (sub canned lima beans or butterbeans, rinsed and drained, if you wish)
1⁄2-3⁄4 cup dry white wine
salt and pepper, to taste (take caution not to oversalt if serving with ham, the meat will be salty enough to add piquancy to t)
Melt the butter in saucepan.
Add minced and shredded vegetables; simmer, but do not brown.
When cooked, add lima beans and wine.
Cook together for one minute and served around a hot baked ham or as a sauce for sliced ham.