Portabella Mushroom Pasta
Lvs2Cook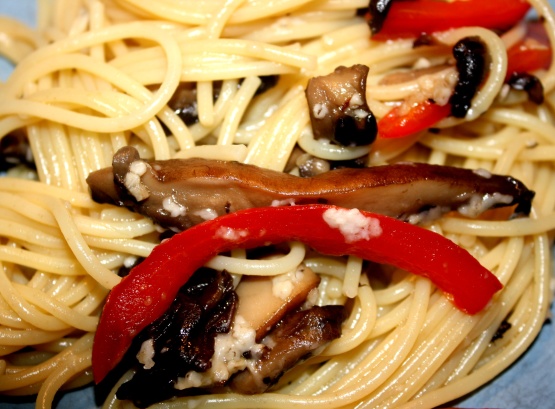 Simple, delicious, fast, low-cal and zero fat. What more could you want...

I LOVED this recipe! I did make a couple of changes due to operator error at the grocery store ~ I used fresh Parmesan cheese and spaghetti. I didn't feel like roasting a red pepper so I julienned it and sauteed. All my changes worked great although I don't like changing so much but the basic flavor is still there and it is wonderful. Thank you for posting!!
Bring 3/4 cup broth to boil.
Add garlic and Molly McButter.
Add mushrooms and cook on high heat until liquid reduced by half.
Add cooked pasta, red pepper and remaining broth.
Sprinkle with feta cheese.