Portabella Mushroom and Tomato Sandwich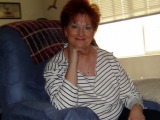 What a summer time sandwich, good anytime! This makes a great patio lunch with friends or guests. Looks just like a California lunch, with maybe some sprouts or avocados! Use just the caps of the muchroom; the stems are woody and tough.Put the stems in a zip loc bag and put in freezer for soups or sauces.
Directions
Spread English muffins with 1 tablespoons of mayonnaise each.
Layer on the mushrooms, tomato slices and basil leaves.
Enjoy! Deliscious with a glass of Rose'!