Portabella and Tomato Pizza
ImPat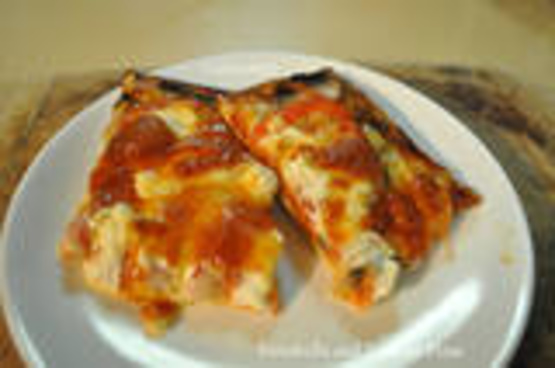 I got a mushroom growing kit as a gift, and all of a sudden I had about 15 portabella mushrooms but no idea how to use them. This is a quick, easy pizza that I threw together and worked beautifully with the mushrooms.

Top Review by ImPat
I used a rectangular pizza base and ended up using 1 1/2 large portabella mushrooms, 4 ounces goat cheese, and 2 teaspoons of pizza sauce (our own mix which has lots of garlic in it, so did not use the garlic as suggested in the recipe) and only 2 teaspoon of oil (would omit this next time) and would also like to add some fresh finely chopped basil to the tomato slices and did use more mozzarella than called for but still enjoyed by myself, DM and DS. Thank you Mikekey for the recommondation, made for I Reccommend tag game.
Preheat oven to 450F, or according to package directions.
Brush crust with olive oil, top with garlic, and spread sauce all the way to the edges. I like to use a pasta sauce with flavors like basil or italian spices.
Spread sliced mushrooms evenly over the crust, then top with tomato slices.
Slice the goat cheese into 1/8-1/4 inch disks and distribute evenly.
Sprinkle mozzarella cheese on top of it all.
Bake on ungreased cookie sheet or pizza stone for 7-10 minutes, or according to package directions. Crust will be golden brown and cheese melted.