Portabella and Brie Appetizers
Prep 25 mins
Cook 15 mins

Originally from Pillsbury, I adapted this recipe to something a bit different than the original. Made them for a party recently, and they disappeared faster than you can say 'Yummy'!
Directions
Preheat oven to 375°F Spray 24 mini muffin cups with cooking spray.
Clean mushrooms if needed and chop finely.
In a small skillet, combine chopped mushrooms, butter, wine, garlic, thyme, parsley and cayenne. Cook over medium heat for 5-6 minutes or until mushrooms are tender. Stir in green onions and mustard.
Unroll crescent dough into 4 rectangles. Press perforations firmly to seal. Cut each rectangle into 6 pieces (for a total of 24).
Press 1 square of dough into each muffin cup, letting the corners stick up above the edges.
Divide mushroom mixture evenly among cups, about 1 1/2 tsp per cup.
Bake for 10-12 minutes or until light golden brown. While baking, cut brie into 24 pieces.
Remove cups from oven and place 1 piece of brie over each cup.
Return to oven and bake an additional 2-4 minutes or until dough is golden brown and cheese is softened.
Cool slightly before serving.
Most Helpful
This is a wonderful appetizer!!! Garlic, mushrooms, cheese, all in a tasty pastry! Yum!!! Very difficult to eat only one. Took these to a BBQ and they were gone very quickly. I did use diced red onion, and cooked with the mushrooms. Also used Camembert cheese. A must have recipe !!! Thank you for sharing.
Excellent and easy appetizer! The mushroom (I used regular button) mixture is delicious and the brie puts this recipe "over the top". Yummy! It's super easy, too. I prepped the everything, except for the brie, ahead of time and it worked really well.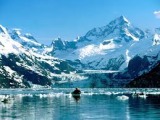 I really, really dislike the idea of 'liking' these appetizers, but I did, & I do! I no longer dislike cooked mushrooms [SOMETIMES!] because of this recipe particularly! The various flavors [mushroom, garlic, cheese, etc] melded to make these mini bites very tasty! They were gone in no time, & I had to make a handful of copies of the recipe! Many thanks!