Chilicat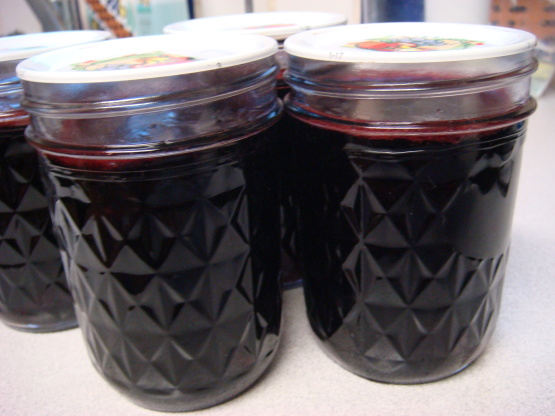 I have made this jelly for holiday gifts for years. This is really a nice, basic recipe that takes very well to experimentation. I have used many different kinds of wines. Remember, if you don't like drinking it...you won't like eating it. So, use a good quality wine.
Heat sugar and Port wine in top of double boiler over rapidly boiling water, stirring constantly, until sugar is dissolved, about 3 minutes.
Remove from heat. Quickly stir in 1/2 bottle liquid pectin.
Immediately pour jelly into hot sterilized jars, leaving 1/2-inch headspace. Wipe rims of jars.
Seal as directed.