Pork Tenderloin With Lime and Chipotle
Prep 10 mins
Cook 2 hrs 30 mins

This is another delicious recipe out of a local TV station's cookbook. KCTS Cooks Favorite Recipes. It was sent in by Anne who lives in Mill Creek. Hope you enjoy it.Cooking time includes marinating.
Directions
Stir together first 8 ingredients (mustard through cinnamon).
Remove and reserve 1 cup of the mustard mixture.
Place pork in a large shallow dish or zip-top plastic freezer bag: pour remaining mustard mixture over pork.
Cover or seal.
Chill, turning occasionally, for 2 hours.
Remove pork from marinade, discarding marinade.
Grill Pork, covered with grill lid, over medium-high heat (350 to 400 degrees) for 8 to 9 minutes on each side or until a meat thermometer inserted into thickest portion registers 150 degrees.
Remove from gill and let stand 10 minutes.
Cut pork into slices.
Bring reserved mustard mixture and 1/4 cup water to a boil in a sauce pan.
Reduce heat and simmer 2 minutes.
Sprinkle peanuts over pork and serve with sauce.
Most Helpful
Excellent! This recipe is going into my best recipes file. The method is simple and the flavor is wonderful! We loved everything about it. Perfectly written recipe with excellent results. Thank you!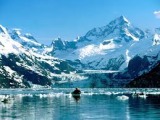 Perfect Pork Tenderloin? Well... yeah... This has to be the easiest and BEST way to cook a pork tenderloin that I've ever seen. I followed the directions to a "T", and was pleasantly surprised! Did I marinate? No. All I did was wash the tenderloin under cold water, tossed it in a shallow greased (olive oil sprayed) glass "brownie pan" covered it my dry rub (garlic and onion powders, salt and pepper, a touch of Mrs. Dash) then spayed the whole thing lightly with olive oil (always "seal" your meats with an oil- butter works too) and let it cook per directions. WOW!!! Juicy... tasty... easy!!! Suggest you use glass/ceramic for cooking, as it did get a very light burn on the outside and the spices did get baked onto the pan. The end result is amazing- and this is without a marinade or much time in the preparation. Any extra TLC won't hurt- but I do suggest you "seal" it, before cooking, with a light coat of oil/butter to help lock in the juices. Was a little worried it wouldn't cook all the way through- but my 4.24 lb. tenderloin had NO problem. I let it sit for an hour in the oven- just to make sure, before the foil wrap. This cooking instruction is pretty "idiot poof". I've proven it!
Fantabulous! I really liked the flavor of this. I did sort of cheat and cook a bone-in pork roast, but grilled the outside, then finished in the oven.