Pork Tenderloin With Chimichurri
Lvs2Cook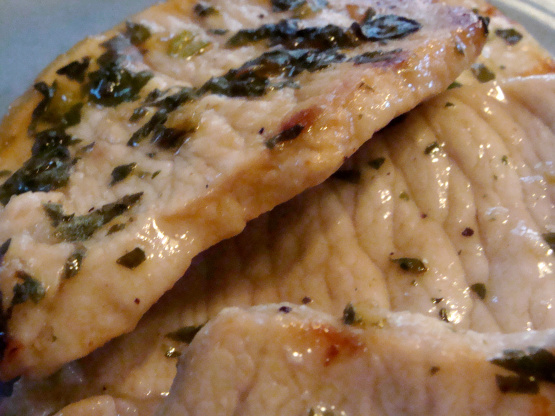 Straight from Tyler Florence, here is the best pork tenderloin recipe we've ever had! Unlike so many other pork tenderloin recipes, this one only takes 30 minutes to marinade & the flavors are fantastic.
Combine the garlic, jalapeno, vinegar, parsley, oregano & lime juice in a bowl.
Whisk in the olive oil & season with salt and pepper. Mix well & set aside at room temperature to marry.
Reserve 1/2 cup of the chimichurri to serve with the pork & pour the remaining into a ziploc bag with the pork tenderloins.
Marinate in the refrigerator for 30 minutes.
Remove pork from marinade & wipe off any excess .
Season both sides with a generous amount of salt & pepper and drizzle with olive oil.
Grill for about 4 minutes per side, until well charred.
Allow the tenderloins to rest for about 5 minutes prior to slicing.
Spoon some chimichurri over the meat, drizzle with lime juice and serve!