Pork Tenderloin Parmigiana
Boomette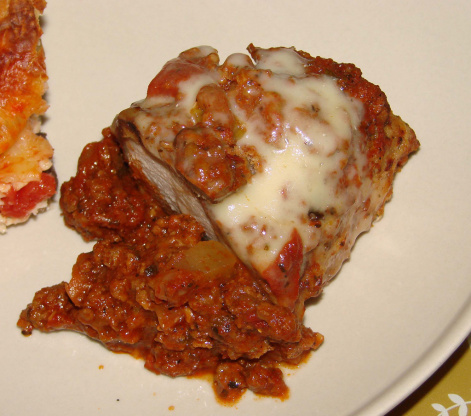 This is very easy to make and delicious!!! I usually serve it thinly sliced on a bed of cous-cous with a big dollop of sauce on top. You will need an oven-safe covered skillet, or you can transfer the meat to a casserole dish after browning on the stove.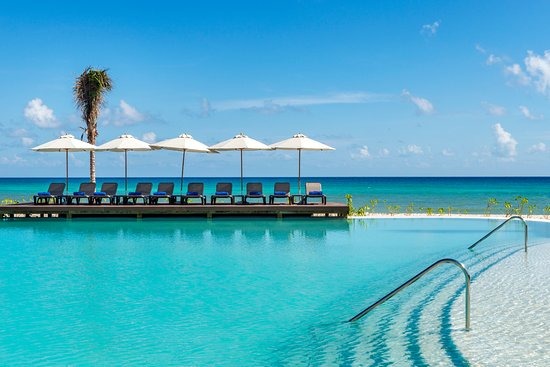 This was delicious! I used about 1 1/4 pork tenderloin, 1 cup pasta sauce (since I did not need extra for spooning on a side dish), and a shredded Italian cheese blend. Based on the suggestion by mama smurf, I sliced the pork into 8 pieces, then breaded and browned each piece. I sprayed the bottom of a casserole dish big enough to accommodate all pork pieces in one layer and then topped each piece with some of the pasta sauce. I cooked it for about 30 minutes, added the cheese, and put it back in the oven just long enough for it to melt.There was quite a bit of juice in the dish at the end of the cooking time. I might try a broiler pan next time to see if it stays crispier. Regardless, it was enjoyed by all! Thanks for sharing.
Beat egg, add salt & pepper.
Dip tenderloin into egg mixture, then in bread crumbs.
Brown in hot oil on all sides. Pour off grease.
Add spaghetti sauce. Cover & cook in 350 degree oven for 30-35 minutes.
Remove cover, top with cheeses. Cook an additional 10 minutes, uncovered.
Serve with cous-cous topped with spaghetti sauce.