Pork Tenderloin Marinade/Basting Sauce
Boomette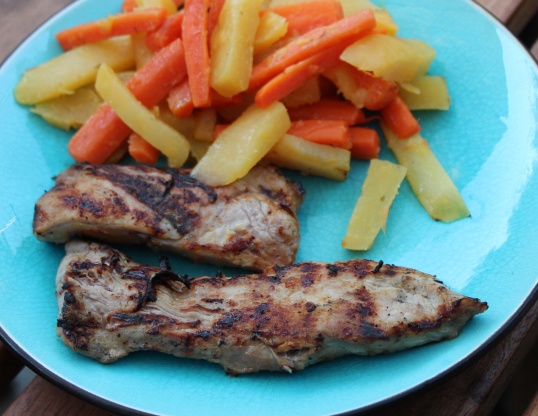 This is my absolute favorite marinade/sauce for pork tenderloins but it could also be used for pork chops or chicken.
Combine all ingredients in small saucepan over medium low heat.
Reserve half of sauce to serve with pork at the table.
If using as a marinade, cool remaining half of sauce completely and marinade pork for at least an hour or overnight.
If using as basting sauce, bake or grill pork and baste frequently with sauce.