Pork Tenderloin in Slow Cooker
Sageca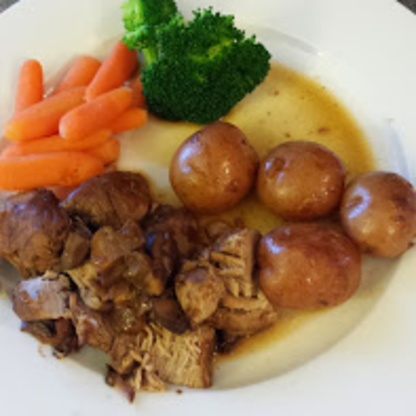 A recipe found on Facebook that I adapted to make it a complete meal. Juicy melt in your mouth.
Heat oil and sear pork tenderloin on all sides.
Place in slow Cooker.
Stir together, Maple syrup, soya sauce, mustard, Harissa, chicken broth, salt and pepper. Set aside.
Saute shallots, garlic and mushrooms a few minutes.
Deglaze pan with maple syrup mixture.
Pour in Slow Cooker and cook for 7 hours on Low.
Add potatoes last hour.