Boomette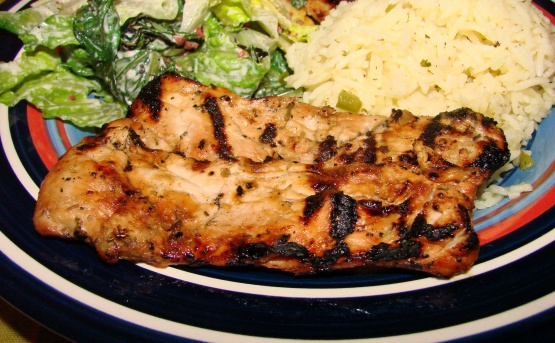 I love Cuban cuisine for its blend of Spanish, African and Carribbean cooking styles and flavors. This is one of those recipes that requires simple preparation the night before and then goes on the grill or in the oven for a quick but delicious meal. From "Home Cooking with the Uncommon Gourmet" by Ellen Helman.

To say this was fabulous is an understatement. This is my favorite pork recipe. I marinated it for 5 hours and then grilled for 5 mins on all 4 sides. You could cut the tenderloin with a fork. I did not baste it because I wanted it to have a crisp outer layer. Everyone loved it even my picky daughter. When tenderloins go on sale again I am going to make these up and freeze them. Thanks so much for sharing.
Place the pork in a non-reactive container or plastic bag.
In a bowl, whisk together the salt, pepper, garlic, onion, oregano, molasses, orange juice, lime juice, and rum.
Pour the marinade over the pork, coating all surfaces.
Cover and refrigerate for 2 hours and as much as overnight.
Return to room temperature before cooking.
Grill method: Grill the tenderloins over hot coals, 4 inches from the heat source, about 5 minutes per side for medium-rare, basting with the reserved marinade.
Oven method: Roast the pork in a 400F oven for 20-25 minutes.
Let the meat rest for 5 minutes; then slice into 3/4 inch thick rounds and serve.