Pork Tenderloin and Mushrooms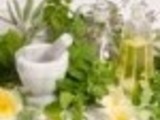 Very tasty and can be prepared ahead and bake before serving. Lovely served with Orzo or Spaetzles
Directions
Preheat oven 325F degrees.
Heat oil and butter; add pork slices and sear 10 minutes turning over; salt and pepper.
Remove and set aside.
Add shallot,onions and garlic to the skillet; cook 5 minutes; add mushrooms, oregano and rosemary; cook on High for 5 minutes.
Add sherry,chicken broth, tomato paste and pork; dissolve cornstarch in water add to thicken the mixture;cook 2 minute Spoon into an ovenproof casserole; cover.
Cook for one hour.
Reviews
Most Helpful
Simple, tasty recipe. I used boneless Country ribs and they were wonderful. I prepared it in the AM and popped it in the oven 1 hour before dinner. Used 4 cloves garlic. Thanks Sage great recipe

This was a lovely meal. The meat was tender, juicy, and oh so delicious. The gravy and vegetables were excellent. We really enjoyed this dish. I served it with my favorite pastas, it was wonderful. Thanks so much for sharing.
Nice meal. I served with orzo. It was a bit too juicy for us and I will use more cornstarch to thicken the gravy next time. Thanks for a nice meal Sage. Made for The Best of Cookbook 2008 Swap.