Prep 15 mins
Cook 15 mins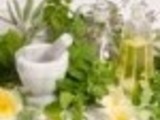 Tasty stir fry! You can add your favourite vegetables to it make your way.I experimented until I came up with this result.This is great as is for 2 or serve with rice for 4.
Directions
Combine cornstarch, soya sauce, vinegar, honey and garlic together.
Add sliced pork and marinate a few hours:this can be done on the morning; refrigerate.
Remove meat from marinade.
Heat wok or large frypan on High.
Add oil,ginger and pork;stir fry until golden brown. Remove meat.
Add onion, celery,pepper,mushrooms and broccoli.Stir fry for 2-3 minutes.
Add chicken broth, marinade,pork and beansprouts.
Stir on High until vegetables are tender crisp.
Recipe can be easily doubled.
Most Helpful
This was AWESOME!!! I used rice wine vinegar and added some green beans and cabbage. There was no leftovers....thank you for this recipe!

DH loved this stir fry and usually he doesnt care for meals like this. I served with Sharon123's recipe #148103. Instead of regular vinegar I had apple cider vinegar on hand and used powdered ginger to stir into the oil before cooking the pork. The green peppers I chopped small to hide them from DH. :) WalMart did not have fresh bean sprouts so I used one large can and it seemed like enough. I didnt have any marinade to add because I had my pork in the refrigerator overnight to marinate. I think there will be a fuller flavor with it added as ours was a little bland. Thank you Rita for posting, made and reviewed for ZWT4.

This was my first attempt at making stir-fry. My husband and I loved it. It was easy. I had to omit a few things because I didn't have everything on hand. I didn't use the gingerroot, celery, pepper, or mushrooms. It still was really good with a lot of flavor.