Prep 15 mins
Cook 25 mins

So good broiled, wonderful luncheon or dinner with a Greek salad and rice pilaf. adapted from Canadian Living mag. (cook time includes 10 minutes marinating time) The photo shows them in a pita, have tried them both ways in and on, equally good either way, also so good just over rice, preferable brown rice.
Directions
Trim and cut pork into 1 inch cubes.
In large bowl, whisk together lemon juice, oil, garlic, oregano, salt and pepper.
Add pork and stir to coat.
Marinate for 10 minutes (make ahead: cover and refrigerate for up to 24 hours).
evenly thread pork onto six 8 inch skewers; place on foil lined baking sheet.
Brush with marinade.
Broil 6 inches away from heat, turning halfway through, until just a hint of pink remains inside, about 12 minutes.
Spread tzatziki over each pita.
Remove pork from skewers and place on pitas; fold over.
Most Helpful
This is how Souvlaki should taste and how I remember eating it in Greece, we only didn't have the sunshine to go with it! Made Souflaki before but used too many other herbs I think. In this recipe the oregano is prominent and we found that gave it a very authentic flavor. Cooked them in the grill pan on the stove top and served them with a Greek salad, pita and Tzatziki Thanks Derf, another good recipe to go on the barbeque this coming summer!

Fabulous! I marinated these for 36 hours and cooked them on stove top on my very hot grill; just a few minutes. Served it with Rice pilaf and my Greek Village Salad. Next time I will make it outside on the grill. Best ever Souvlaki!
Rita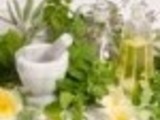 These were super good! I thought I was in Greek Town. I did add about 1/4 cup red wine (saw in a different recipe) and grilled instead of broiled. Made this (#80959) tzatsiki sauce added some chopped roma tomatoes. This dinner really hit the spot.